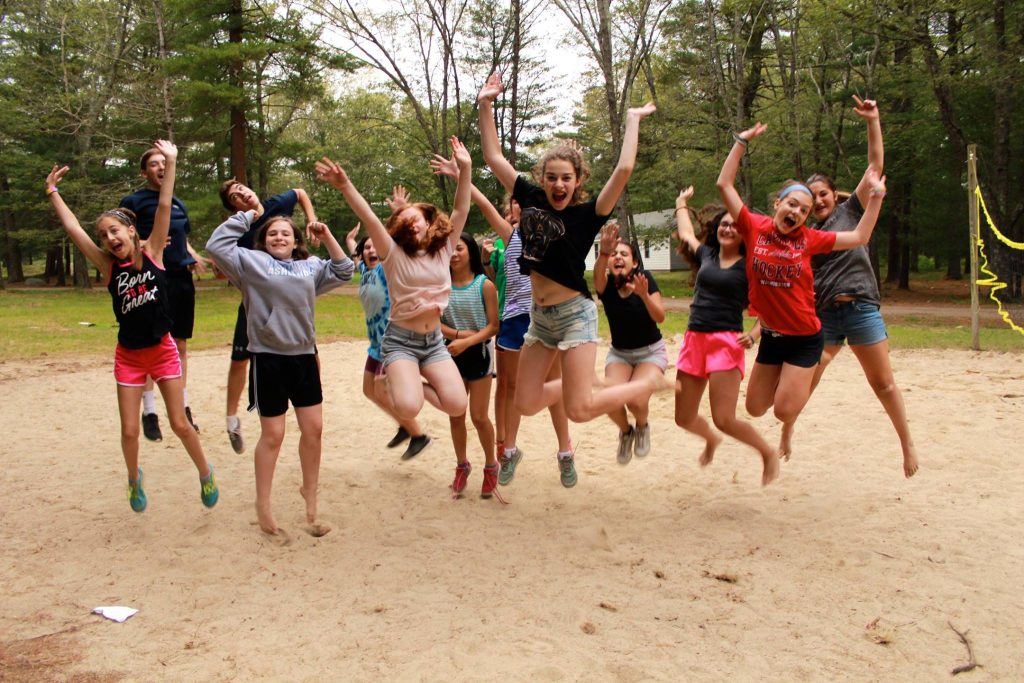 How to Know if your Child is Ready for Summer Camp?
Summer camps can be a great way for kids to make new friends, learn new skills, gain independence, develop social and life skills. However, not all children are ready for the experience. Knowing when your child is prepared for summer camp is important as a parent. 
Our team has compiled a list of signs to help you identify if your child is ready for camp this summer.
Age and Maturity:
Consider your child's age and maturity level. At JORI, we provide programs from age 5 (kindergarten) with our day camp program all the way to 16 with our teen program. Our diverse offering allows us to provide an experience for many children. However, before sending your child to camp, make sure he/she/them is emotionally and mentally mature enough to handle being away from home for an extended period of time. 
Start by looking at your child's behavior at home and in social situations. If your child is responsible, follows rules, and can handle being away from home without becoming overly anxious, they may be ready for summer camp. If they are struggling with these it does not mean they aren't ready but it is important to inform us so that we can plan to support your child.
Social Skills:
Consider your child's social skills. Are they able to make friends and interact with other children? Are they able to express their feelings and needs?
If your child is able to communicate their feelings and needs effectively, our summer camp environment is perfect for helping them to expand their social skills. In addition, your child will be better able to handle any homesickness or social challenges that may arise at camp.
Independence:
If your child has a history of separation anxiety, it may be worth starting with a day camp experience or a shorter overnight camp before trying a longer overnight camp.(Consider one of our mini sessions) Talk to your child about what to expect and encourage them to communicate their feelings with you and the camp staff.
Are they able to complete basic tasks like getting dressed, brushing their teeth, and using the bathroom on their own? If they have developed these basic skills they are ready to try camp.
Comfort with New Experiences:
Consider your child's comfort level with new experiences. Summer camp is full of new experiences and challenges, from trying new activities to sleeping in a new environment. If your child is easily overwhelmed or resistant to new experiences, it may be best to wait until they are more comfortable with trying new things.
Interest and Enthusiasm:
Consider your child's interest and enthusiasm for summer camp. Are they excited about the idea of attending camp and trying new activities? If so, they may be ready for the experience.
In conclusion, every child is different, and there is no one-size-fits-all answer to determining if your child is ready for summer camp. Consider your child's age, maturity, interests, physical abilities, separation anxiety, family schedule, and communication skills when making your decision. Talk to your child about their feelings and concerns and involve them in the decision-making process.
Don't be afraid to jump on the phone and give us a call. We would love to discuss your child's specific needs and help to determine if JORI is right for your child. With the right preparation and support, summer camp can be a fun and rewarding experience for your child.
Interested in finding out more about JORI; Please complete our contact form (click here), and one of our directors will reach out to you.
Financial Aid
Did you know one of the core beliefs of JORI is that camp is for everyone, no matter their financial situation? 

Please contact Kara (kara@campjori.com) for more information about our unique scholarship program and financial aid.