Choose Your Own Summer Adventure at JORI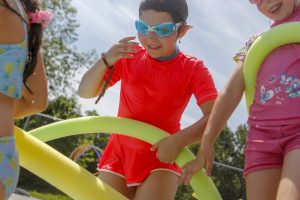 This week's blog has a Camp JORI Mad Lib for you. Summer is the perfect time for outdoor adventures and creating unforgettable memories with friends. And what better way to add some extra fun to your summer camp experience than with a game of Mad Libs? 
For those of you who don't know, Mad Libs is a game where players fill in the blanks of a story with random words, resulting in some silly and often hilarious tales. So gather around the campfire, grab a pen and paper, and let's get ready for some laughs as we embark on a wild and wacky journey through our Mad Libs adventure!
Please save as an image and download to complete your Mad Lib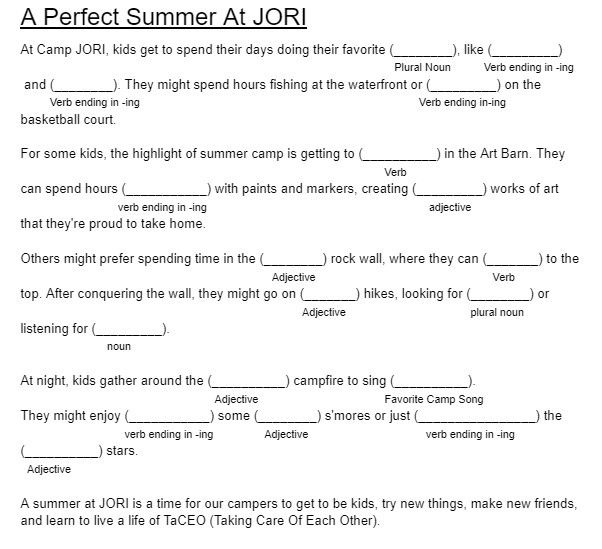 We hope you have enjoyed making your own custom Camp JORI experience. If you wish to see your story come to life, please register at https://campjori.com/. We can't wait to see at Wordens Pond. 
Feel free to send your JORI MadLib to david@campjori.com. We will be posting our favorites on our social media pages.
Financial Aid
Did you know one of the core beliefs of JORI is that camp is for everyone, no matter their financial situation? 
Please contact Kara (kara@campjori.com) for more information about our unique scholarship program and financial aid.